Female Hair Loss
Hair Loss Products
Women's Hair Transplant Turkey
Females suffering from hair loss can find great comfort from a women's hair transplant in Turkey. Advances in knowledge of hair anatomy and physiology, aesthetics of hair loss and cosmetic hair restoration, and microvascular surgical instrumentation have completely changed the women's hair transplant in Turkey, surgical hair restoration process.
A WOMEN'S HAIR TRANSPLANT ABROAD?
Which clinic should I choose?

How many grafts do I need?
Hair Transplantation For Women
All women in Turkey go through basically the same procedure for a hair transplant. Nevertheless, before undergoing any hair restoration process, it is important to consider the problems that hair transplants for women present.
The initial consultation is the first stage in any transplant procedure. The quantity of grafts necessary, the characteristics of the donor area, and any other unique factors are discussed during the consultation with the physician. The transplant can start after a therapeutic strategy has been developed. The hair transplant procedure is straightforward.
Receive a free hair analysis worth €250!
Types of Hair Transplants For Women in Turkey
In general, hair transplant procedures are cutting-edge hair restoration procedures that concentrate on removing and grafting hair follicles to produce long-lasting hair growth.
Women who lose their hair might choose between a few hair transplant procedures.
Discuss your options with IdealofMeD in Turkey.
What to Expect After a Woman's Hair Transplant
If you do not know what to anticipate following the hair transplant, getting a women's hair transplant Turkey can be pretty frightening, if you do not know what to anticipate following the hair transplant. What to expect following a female hair transplant Turkey is described below.
Two to eight weeks after your women's hair transplant Turkey your hair will fall out, this is called shock loss. This is nothing to concern yourself with as it is normal.
Your hair may appear a little thinner than it did prior to your treatment in the third month, which is also common.
You can expect full growth of your hair in about 12 months after your women's hair transplant Turkey.
It's also advised that you wash your head and hair using the technique that your surgeon has shown you. Taking prescription meds as directed will prevent further hair thinning and loss.
If you are concerned about anything during your recovery process, do not hesitate to contact your doctor.
Benefits of Getting Your Hair Transplant in Turkey
These are just a few of the factors that make a women's hair transplant Turkey an excellent choice.
Turkish hair transplant facilities provide high-quality operations at relatively reasonable costs.
When compared to similar treatments carried out in western countries, women's hair transplant Turkey will cost you at least 60% to 75% less, when the procedure is done in Turkey.
Most of the doctors in Turkey are able to speak English.
The doctors in Turkey are some of the best surgeons in the world.
The technology and equipment used at the top clinics in Turkey are top of the range.
When compared to other countries, Turkey's average waiting time for a surgery is quite short.
One of the top tourist destinations in the world is Turkey, a stunning nation famed for its sand beaches and historic cities.
Receive a free hair analysis worth €250!
Candidates For A Women's Hair Transplant Turkey
According to our research, 2 to 5% of women experience substantial hair loss, therefore hair transplant surgeries can be very beneficial for women. Females who experienced hair loss as a result of traction or mechanical alopecia
Women who are concerned about the hair loss around their incision sites who have had cosmetic or plastic surgery previously.
Women who exhibit a specific type of baldness, similar to male baldness, with thinning on the crown or top of the head, vertex, and receding hairlines
Women who experience hair loss due to psychological trauma, chemical burns. and accident scaring.
Women who suffer from traction alopecia or alopecia marginalis.
Potential for women's hair loss in the future.
Colour and texture of hair.
Preparing For a Women's Hair Transplant Turkey
Prior to your womens hair transplant in Turkey surgery, you will have received a set of instructions to follow. Depending on the technique, they may change, but regardless of the requirements, they must be followed. Here are a few examples.
At least 24 hours before surgery, stop smoking. As it can delay wound healing and hinder your recovery.
Avoid drinking alcohol for 3 days prior to surgery. It is best to abstain from alcohol altogether.
Prior to surgery, avoid getting your haircut. To ensure that there is enough for the transplant, it is crucial to allow the donor region to grow. Additionally, it will cover the sutures you need after surgery.
Prior to surgery, you must take a medicine like Minoxidil, though the severity of your hair loss will determine how long you need to wait. If the surgery is limited to the vertex of your head, this might not be necessary. Antibiotics may be prescribed in advance to lower your chance of infection. These might also be suggested following the procedure.
Some facilities may need you to first undergo tests like an ECG if you're over a specific age, say 45 or older. A blood test could be done as well.
If you are using aspirins, it is advised to stop at least two weeks before surgery.
Two weeks prior to surgery, refrain from using beta-blockers, blood thinners, or antidepressants. You should receive a list of permitted and prohibited medications from your doctor before the procedure.
Women's Hair Transplant Turkey Aftercare
The most crucial time for recuperation are the first several months. Retain your scalp free of abrasive hair products like colours, perming solutions, or bleach once you start washing your hair after a few days. Instead of using a hair dryer or styling tool, use a light shampoo and pat or let it air dry after drying with a towel. Seek immediate assistance from your surgeon or another medical practitioner if you have persistent redness, irritation, swelling, or infection. After several weeks, you will notice the transplanted hairs shedding; this is completely normal and a necessary step in the procedure.
Regrowth from a female hair transplant Turkey may continue to show results for an additional year. This stage may extend up to 18 months in various circumstances. After a female hair transplant Turkey, take great care of the new hair for a year. Do not overstyle it or touch it excessively. When outdoors in the sunlight, wear a hat and adhere to the clinic's aftercare instructions completely. It also entails showing up to all follow-up visits. Consult the clinic if you have any concerns about any part of your recuperation.
Cost of Female Hair Transplant Turkey
In Turkey, living expenses are reasonable. Because employees and facilities are less expensive, clinic expenses are decreased as a result. Additionally, there are several clinics, which has fueled healthy rivalry. Additionally, it has reduced prices. Given that a woman's hair transplant in Turkey is the most effective treatment for women's hair loss.
| | | | |
| --- | --- | --- | --- |
| Main Hair transplants | Average price in the UK | Average price in The US | Average Price in Turkey |
| FUE Hair Transplant | £7,690 – £11,090 | $12,400 – $16,900 | €1,600 – €2,700 |
| DHI Hair Transplant | £11,600 – £14,090 | $13,800 – $15,300 | €3,990 – €5,000 |
| Biofibre Transplant | £6,000 – £8,000 | $8,000 – $10,000 | €2,000 – €3,000 |
Please bear in mind that each clinic may charge differently for a female hair transplant Turkey, and that this price list is an average.
What to Look For When Choosing A Clinic in Turkey
When looking for the perfect clinic and surgeons as well as costing for your female hair transplant Turkey, there are a few key factors to take into consideration. 
Below you will find a list of 6 things to take into consideration before making up your mind on a certain clinic or surgeon. 
Expertise of the doctor and staff who will be performing your women's hair transplant Turkey.
Female hair transplant success rate.
Check to see if the package you choose is all inclusive – surgery, hotel stays, meals, transfers to and from airport, before and after care treatments.
The clinic you choose speaks your language.
Free consultation.
Compare pricing.
I must mention that IdealofMeD is one of the most popular choices for a women's hair transplant Turkey. They have some of the top surgeons in the world, with an excellent success rate. IdealofMeD also offers a few different all inclusive packages. They are definitely one to consider if opting for a women's hair transplant Turkey.
Speak with one of our partnering experts​
Different Types Of Women's Hair Transplant Procedures
Many women prefer the FUE hair transplant technique as, contrary to the strip, or FUT, procedure, there is minimal discomfort and pain after the surgery. With an FUE transplant, an area of the scalp is cut short and then covered with long hair after your treatment.
What's more, you don't have to worry about a linear scar when you have an FUE female hair transplant, allowing you to sport shorter hairstyles.
Both the FUE and strip/FUT hair transplant techniques result in a natural appearance of the transplanted follicles. In both instances, the new follicles produce new hair within just three to six months after the operation. The new hairs settle in and continue to grow for the rest of your life. Depending on the degree of your hair thinning or hair loss, you may require more than one procedure.
After your FUE women's hair transplant in Turkey, you will receive instructions to help with your recovery and healing. Crusts and scabs will form on your new grafts, and it's best to soak these off. Tightness, aching and swelling might occur on and around your eyes and forehead, but it is only temporary. While there are no sutures to remove when you opt for an FUE hair transplant, this is not the case with a FUT procedure. With both, you'll need to avoid vigorous exercise for a few days, while it typically takes a week for healing, after which you can use your normal shampoo and carry on with your usual activities.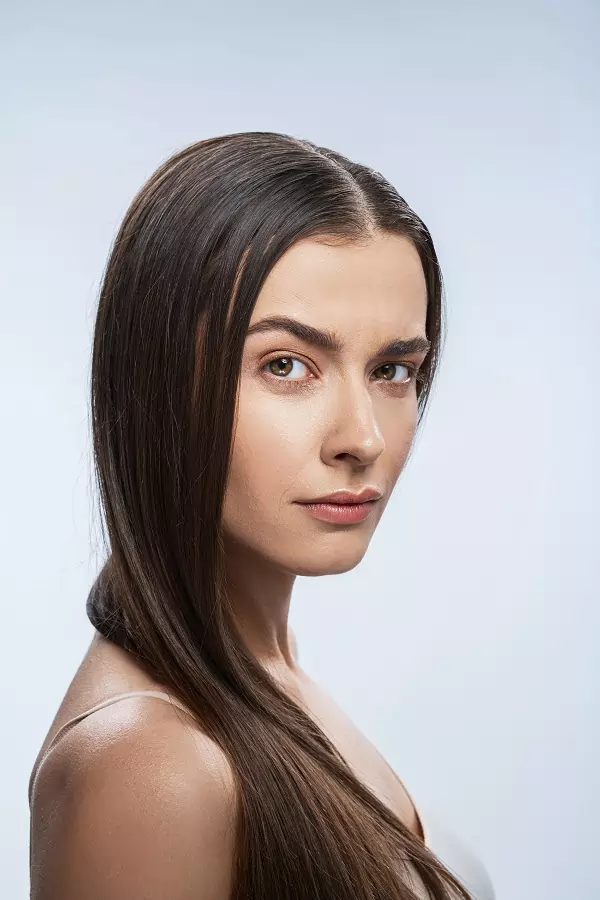 Causes of Hair Loss in Women
There are several reasons why women lose their hair, some of which are as follows:
Menopause
Contraceptives
Thyroid conditions
Pregnancies
Hormonal changes
Diet
Stress
Hormonal fluctuations are the most common explanation for hair loss in women. Oestrogen and progesterone, two hormones produced by women's bodies, fluctuate. Hormone production is impacted by menopause, pregnancy, hormone replacement treatment, and specific kinds of contraception. And any of these modifications may result in women's hair loss. Stress, a poor diet, and smoking are examples of lifestyle variables that can harm hair and cause hair loss.
Frequently asked questions about women's hair transplant
This Is What Our Visitors Have To Say
Thanks to the site's free hair analysis, I now understand exactly how my women's hair transplant in Turkey will go and how much it costs. This has helped me prepare financially and mentally for my trip.
My hair loss was really getting me down, and after a friend told me about how much I could save by visiting Turkey for a tailored women's hair transplant, I got onto this site and chose a clinic. I was given my own contact person who made sure the trip, transfers and accommodation – along with the consultations with the surgeon – were effortless. I highly recommend the all-inclusive package if you're considering a hair transplant in Turkey.
I pride myself on my luscious mane, but thinning hair was getting the better of me. I came across this site and immediately requested a comparative quote for hair transplant clinics in Turkey. The quote was clear and precise, and I got a free consultation with an expert. I didn't hesitate to book my women's hair transplant and all-inclusive package, and I got to enjoy some downtime in beautiful Turkey after the procedure. I highly recommend it!
Receive a free hair analysis worth €250